Tanah Essential Oil Company...
We are more than just a business; we are a family-owned and operated enterprise based in the heart of South East Queensland. With a firm commitment to excellence, Tanah is a proud purveyor of an extensive array of top-tier aromatherapy essential oils and premium base carrier oils.
Our paramount objective at Tanah Essential Oil Company is to seamlessly impart the profound wisdom of aromatherapy's timeless art, fostering a harmonious equilibrium within the realms of body, mind, and spirit.
Guided by our core principle—Naturally Enriched by Nature—we diligently ensure that each batch of essential oil and base carrier oil originates from its precise geographic haven, guaranteeing an exclusive selection of 100% pure, natural, and authentic oils. 
Employing meticulous techniques, Tanah's Essential Oils undergo cultivation and extraction processes that tenderly preserve the distinctive essences of every botanical specimen.
Empowered by a far-reaching web of industry connections, we are uniquely poised to access the most reputable distillers of essential oils and base carrier oils from around the globe.
In unwavering pursuit of our mission, Tanah is unwaveringly committed to ethically sourcing and providing an impeccable collection of 100% pure, premium essential oils and base carrier oils sourced globally. This sincere devotion to the healing potential of nature's gifts has evolved into a way of life that can positively transform lives through the daily integration of essential oils.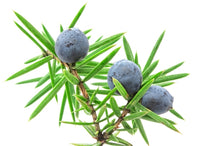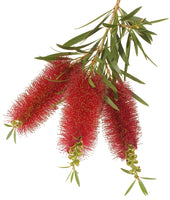 Australian Native Essential Oils...
The global popularity of Australian native essential oils has been on a remarkable rise, with an increasing number of individuals worldwide discovering the profound health advantages these natural wonders bestow. Amidst this burgeoning interest, Tanah Essential Oils emerges as a dedicated partner, committed to sharing the benefits of these botanical treasures and championing the imperative exploration of their diverse applications. Notably, our focus extends to the comprehensive investigation of the multifaceted advantages that premium native oils offer, encompassing their remarkable anti-viral and anti-bacterial properties.

At the heart of our mission lies a profound appreciation for Australia, our cherished homeland. We highly regard the ethical stewardship of this land and hold deep respect for the indigenous communities that have long harnessed and nurtured these oils. The historical connection between the land and its people is a testament to the rich cultural tapestry that intertwines seamlessly with the botanical heritage of Australia. This connection compels us to exercise utmost care and responsibility in deriving these essential oils.

Australia, as a pivotal player in our global ecosystem, contributes significantly to the tapestry of life on our planet. The preservation and sustainable utilisation of its natural resources, including the extraction of essential oils, is an endeavour that requires conscientiousness and reverence. In embracing this ethos, Tanah is dedicated to crafting a legacy of harmony, wellness, and environmental mindfulness by cultivating and distributing native Australian essential oils.
Tanah's Lavenders...
Lavender essential oil is a revered cornerstone in aromatherapy, boasting a rich historical lineage spanning countless centuries and traversing global cultures. Distinct in its character, the oil unveils a transcendent aromatic profile, exuding a pristine clarity adorned with ethereal floral notes, gracefully accompanied by subtle hints of woody resonance.

Beyond its olfactory allure, lavender essential oil serves as a veritable treasure trove of holistic benefits for the skin. Aiding an array of skin types, this botanical elixir is celebrated for its purported capacity to invigorate cellular regeneration while harmonising the skin's sebum production. This harmonious synergy encourages a revitalised complexion, evoking a sense of radiant vibrancy.

Moreover, the oil's allure extends beyond skincare, positioning itself as an ideal companion for massage therapy. Its profound ability to induce a tranquil state of mind elevates the massage experience, casting a soothing veil over mental landscapes while simultaneously unravelling the knots of muscular tension, bestowing a palpable sense of relief and relaxation. In its multifaceted essence, lavender essential oil stands as a testament to nature's artistry, intertwining sensory delight with a symphony of therapeutic wonders.
French Natural Lavender, also known as Lavandula angustifolia, is a variety of Lavender typically grown in France and other European countries. It is known for its sweet floral aroma and calming. This type of Lavender is often used in aromatherapy, perfumes, and skincare products.
French Premium Lavender, is a high-quality grade of Lavender that is typically grown in France's high-altitude regions and most often used to produce essential oils. This grade of Lavender is distilled from the first flowering of the Lavandula angustifolia plant. The plant's flowers are harvested in the early stages of blooming, creating a more potent and fragrant oil.
Australian Lavender, also known as Lavandula angustifolia, is a high-quality variety of Lavender grown in Australia. This type of Lavender has a more camphorous scent than French Lavender and is to extract high-quality essential oils.
Eucalyptus Essential Oils from Australia
Australia boasts a captivating tapestry of Eucalyptus trees, each contributing its distinct essence to the landscape. Each with unique characteristics and therapeutic properties. These oils are extracted from various species of the Eucalyptus tree, showcasing distinctive aromatic profiles and numerous benefits for holistic well-being.

Within this botanical treasure trove, Tanah Essential Oil Company has meticulously sourced and curated a selection of 8 popular Eucalyptus essential oils, now accessible for everyone to experience and enjoy.

Eucalyptus essential oils offer numerous benefits; it's important to use them mindfully and consult a qualified aromatherapist or healthcare professional, especially if you have specific health conditions or concerns. Always perform a patch test before applying any essential oil topically and adhere to recommended dilution ratios.